Joanne Thompson
Your Liberal Candidate For
St. John's East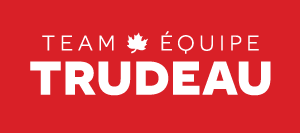 Commit to Vote
Add your name now to show your support for Joanne Thompson in St. John's East.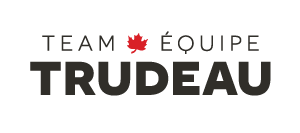 A champion for a better future in

St. John's East
With a passion for social justice, entrepreneurship, and improving communities Joanne Thompson is your candidate for the Liberal Party of Canada in St. John's East.
Most recently, Joanne served as the Executive Director of The Gathering Place, a community health centre serving vulnerable populations here in St. John's. Under her leadership, The Gathering Place added an overnight shelter and saw a 400% increase in available services over a four-year period. This addition made a major impact, with over 2,000 people accessing the centre's services daily. Joanne began her career as a Registered Nurse specializing in community health, before moving into entrepreneurship with her husband as the owners of a family jewelry business.
Born and raised here in St. John's, Joanne is a lifelong learner who has earned a Bachelor of Nursing, as well as an MBA specializing in Social Enterprise from the University of Fredericton. In 2018, she was named a Newfoundland and Labrador Human Rights Champion and also received the Senate of Canada Sesquicentennial Medal for her generosity, dedication, and volunteerism in the community.
Joanne has three grown children and lives in St. John's East with her husband and two boisterous dogs – and she'll never stop working hard to build a better future for our community. Rain or shine, you can often find her hiking our province's beautiful trails. Joanne believes there is no such thing as bad weather, only bad clothing.
Twitter
May 15, 2022 22:00:33

RT @Joanne_NL: Whatever the weather it is so good to be home - being outdoors with loved ones and my dogs is always my happy place. Enjoy…

May 15, 2022 15:15:48

RT @karinagould: Happy #InternationalDayOfFamilies! We're working hard to make life more affordable and support families across 🇨🇦. ✅ Ca…
Donate to Joanne's Campaign